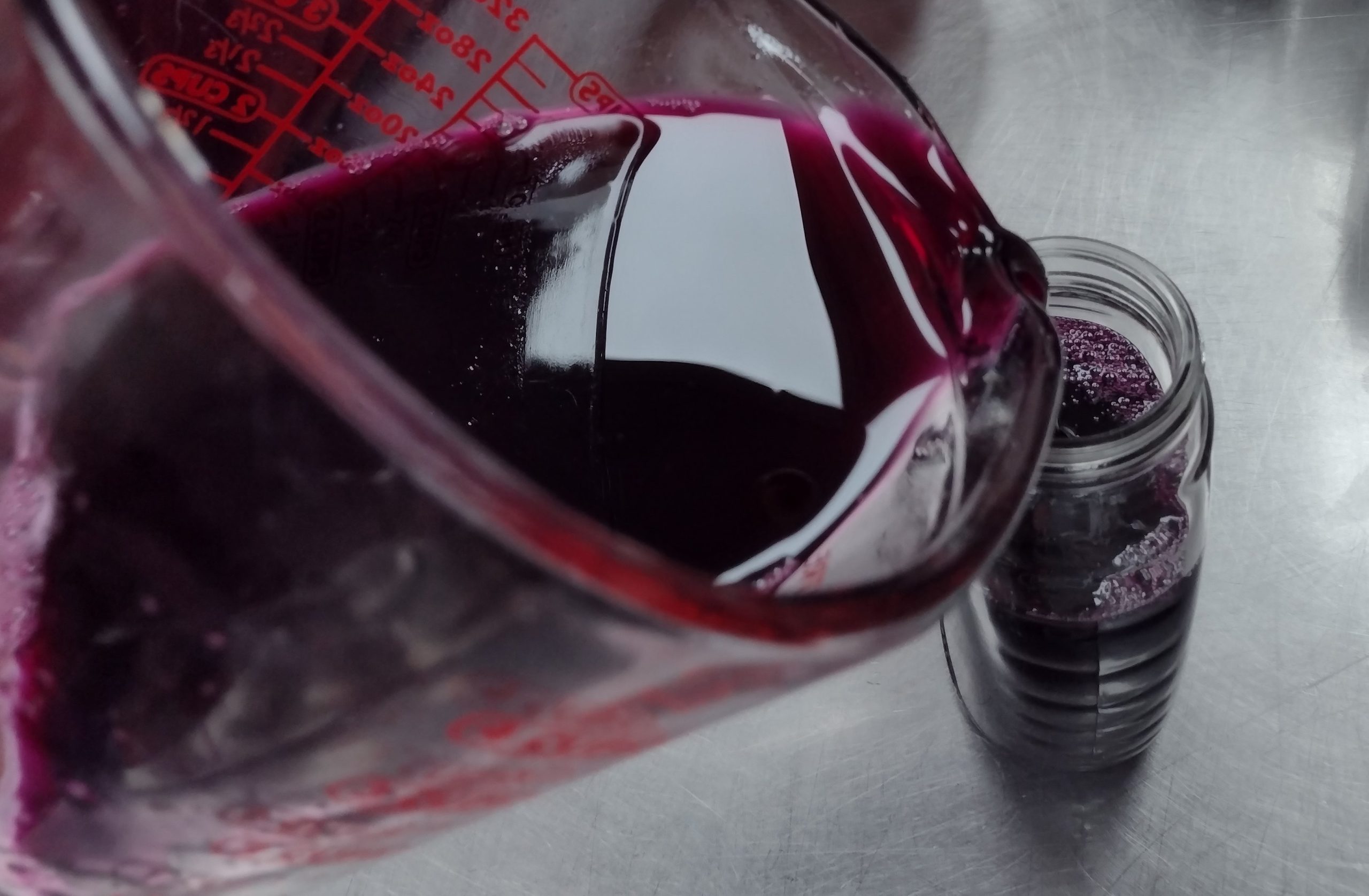 We did our test batch of elderberry syrup and an oxymel this week.
We started with frozen elderberries from the farm. They went in the steam juicer for 40 minutes. The steam juicer pulled the eldeberberry juice out of the berries and allowed us to drain juice into a pot. We added ginger and clove to the juice and then simmered the juice to reduce the volume in half.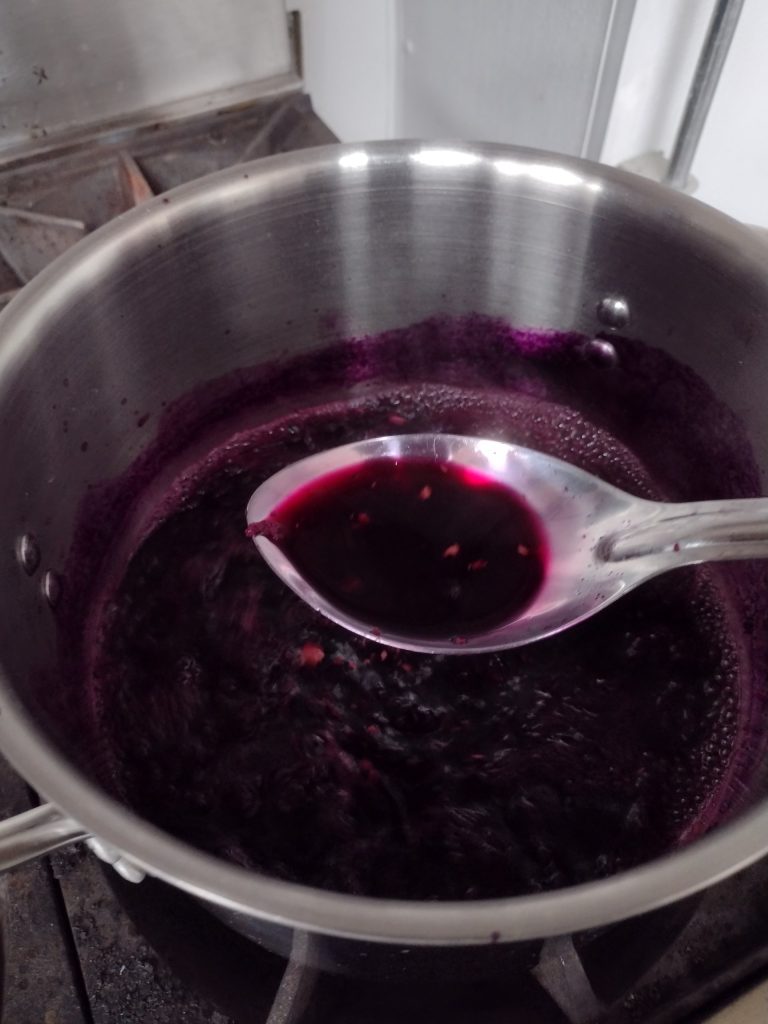 We then strained the mixture to remove the pieces of ginger and clove. The next step was to let it cool before adding the raw honey from the farm. We want to make sure we don't heat the mixture above 105-110 degrees F. This helps preserve the benefical qualities of the raw, local honey.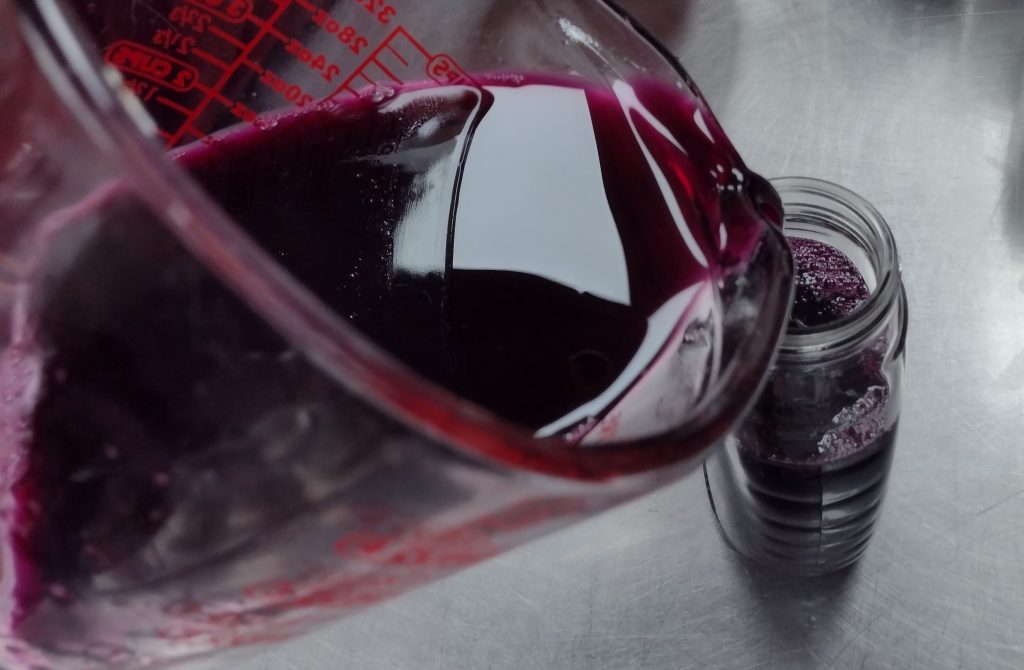 You can see the dark color of the syrup, even after we mix it with the honey.
The next step was to pour the syrup and honey mixture into jars for elderberry syrup.
We also made an elderberry oxymel. The oxymel is approximately 1/3 apple cider vinegar. So we added the vinegar to the jars and then filled jar with the elderberry syrup mixture. The oxymel has a longer storage life in the refrigerator because of the vinegar and a different taste.
Both of the concoctions have a strong amount of elderberry juice. This helps maximize the health benefits of the elderberries. Both the syrup and oxymel need to be refrigerated.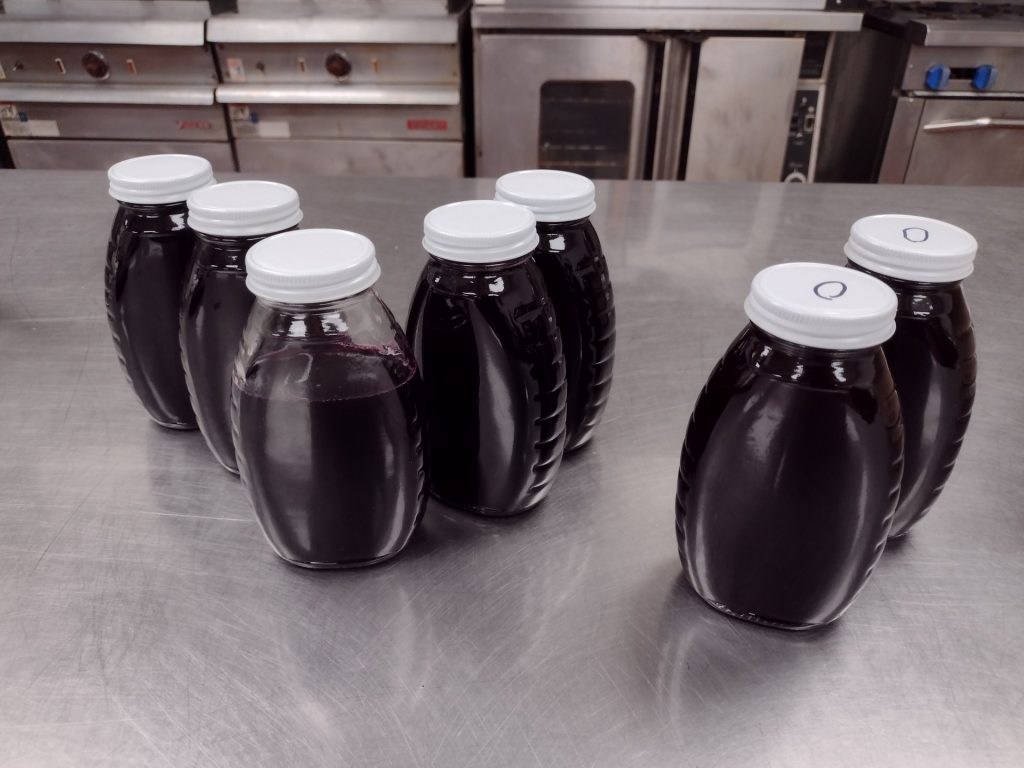 We hope to have a limited run to jars available for sale around 9 December 2023, just in time for Christmas.