The story of our farm started in 2021. We bought the land from a friend. We had camped on the property and grown garlic with them prior to buying the property. Once we bought the property, the forward plunge began. When we purchased the property, it was mainly fields, woods and a few sheds.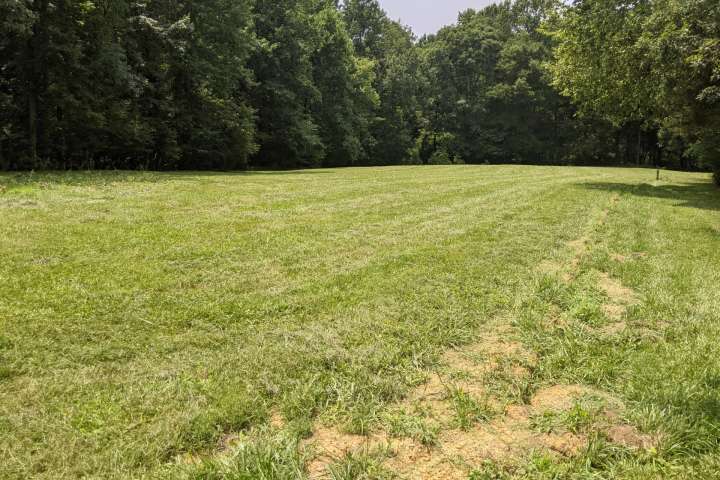 Building a farm has been a forward plunge. We decided in the beginning to develop a permaculture based farm that used regenerative farming practices. We work to grow soil that produces nutritious food. There is a deficit of nutritious food in the US, because of poor farming practices. We would like to use our farm to produce an abundance of truly nutritious food where we return part of that abundance to the land and soil. This allows us to build better and better soil to produce even more nutritious food. Food that we can eat and share.
My wife and I love spending time outdoors.   Having a farm and garden is a great way to do that.  It also means we have more nutritious foods.  Many of the people we have met on this journey like similar things and that makes it even better.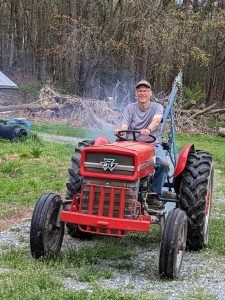 I'm a mechanical engineer turned weekend farmer, so I'm just smart enough to know that there is a lot that I don't know especially when it comes to farming, permaculture and food forests. I've been heavily influenced in my love of farming and permaculture by my Mom and Dad and also by people like Jack Spirko (TSP) and Dan (Plant Abundance) and Joel Salatin.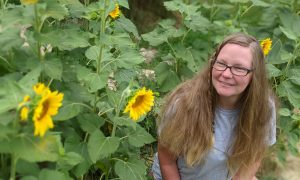 Connie has her certificate in Sustainable Agriculture from CCCC. She really enjoyed the classes at the community college and learned a lot. The program was a mixture of classes and work on the school farm. What she learned has really added to our technical proficiency on the farm.
Come on the learning journey with us!
We would love to share what we are learning so that you can grow at least part of your own food. It is within your grasp to grow part of the food that you eat. You can improve your food security and enjoy higher quality food in the process.
We also have limited opportunities for you to camp out on our farm, enjoying the serious peace and quiet. Sometimes we hold classes, usually on Food Preservation. Join us for those too.
We offer the following products for sale (seasonally) from the farm:
Rent-a-Plant / Rent-a-Tree subscriptions
elderberry and fig cuttings
elderberry plants
honey
American Bresse chicks and hatching eggs (Spring 2024)