We have been planting comfrey in the food forest area for the last few weeks. We planted comfrey root pieces and comfrey seeds around the fig and olive trees, between the blackberries and around some of the elderberries.
The cool weather has allowed the potatoes to keep growing so we are going to leave them in the ground as long as we can and let them grow. The sweet potatoes are growing as well.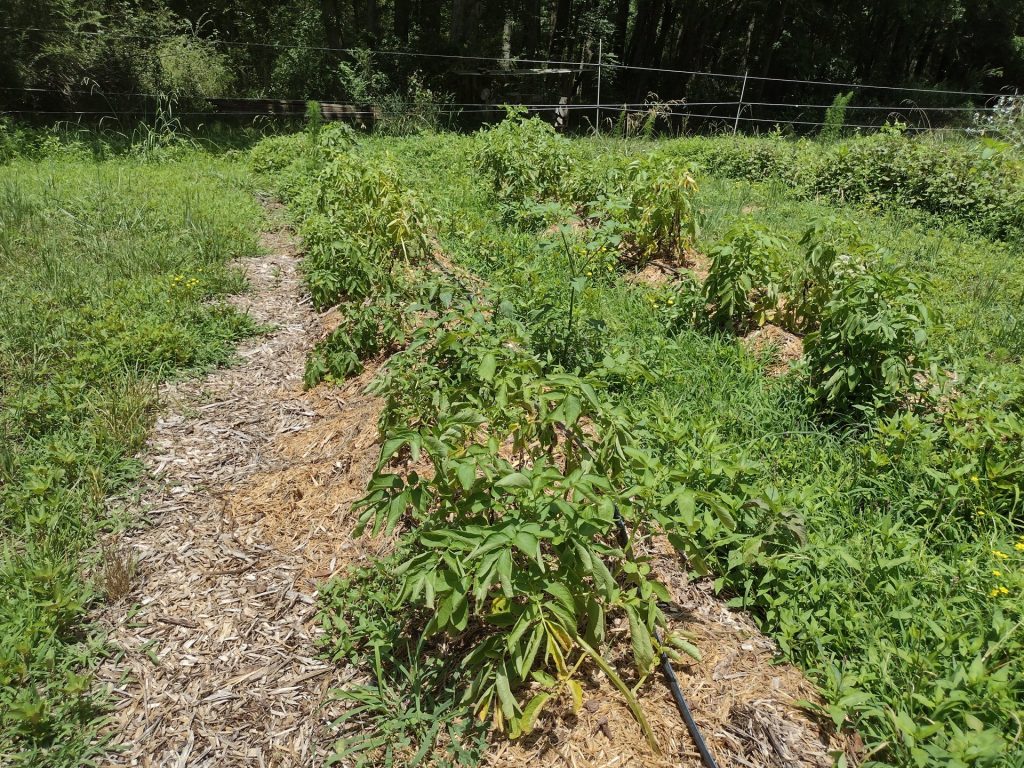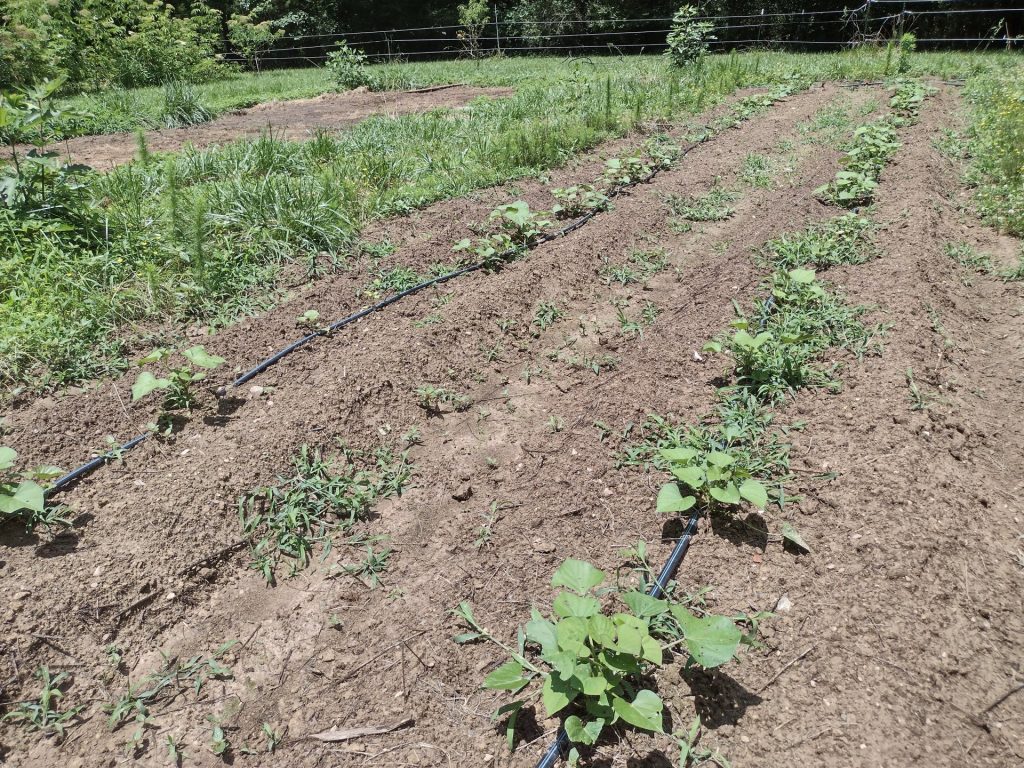 The rain almost every day has keep us from mowing so the grass is starting to look like a jungle. Hopefully next Friday, the weather will be better so we can mow.
We have a few peaches, looking forward to future peach harvests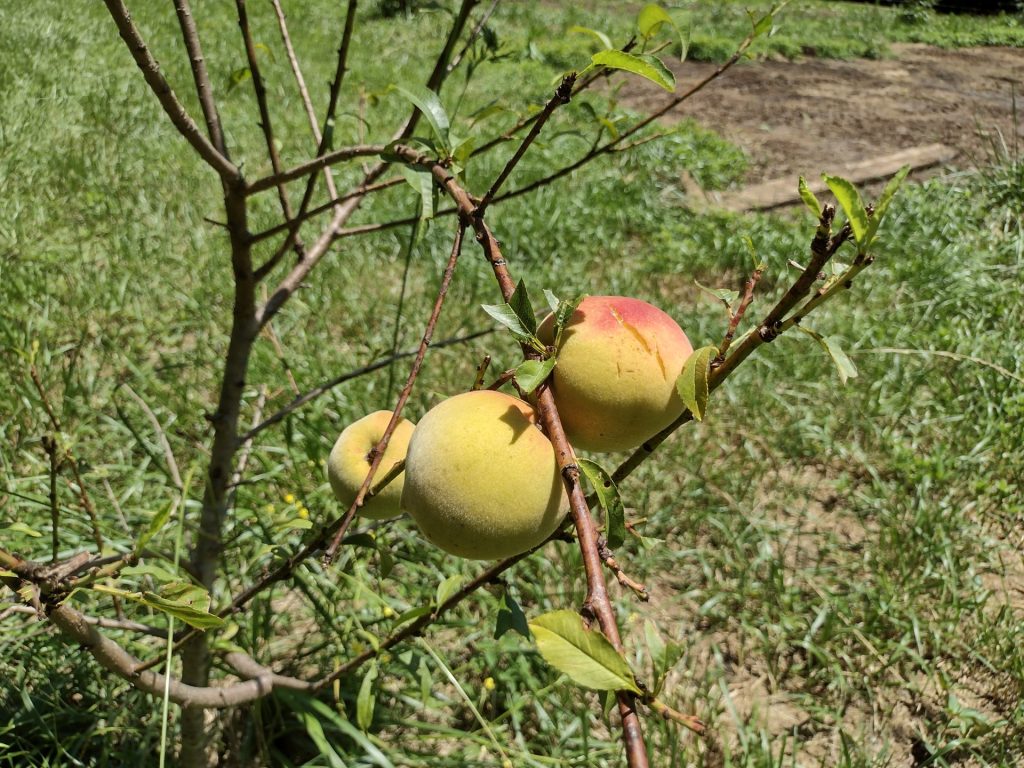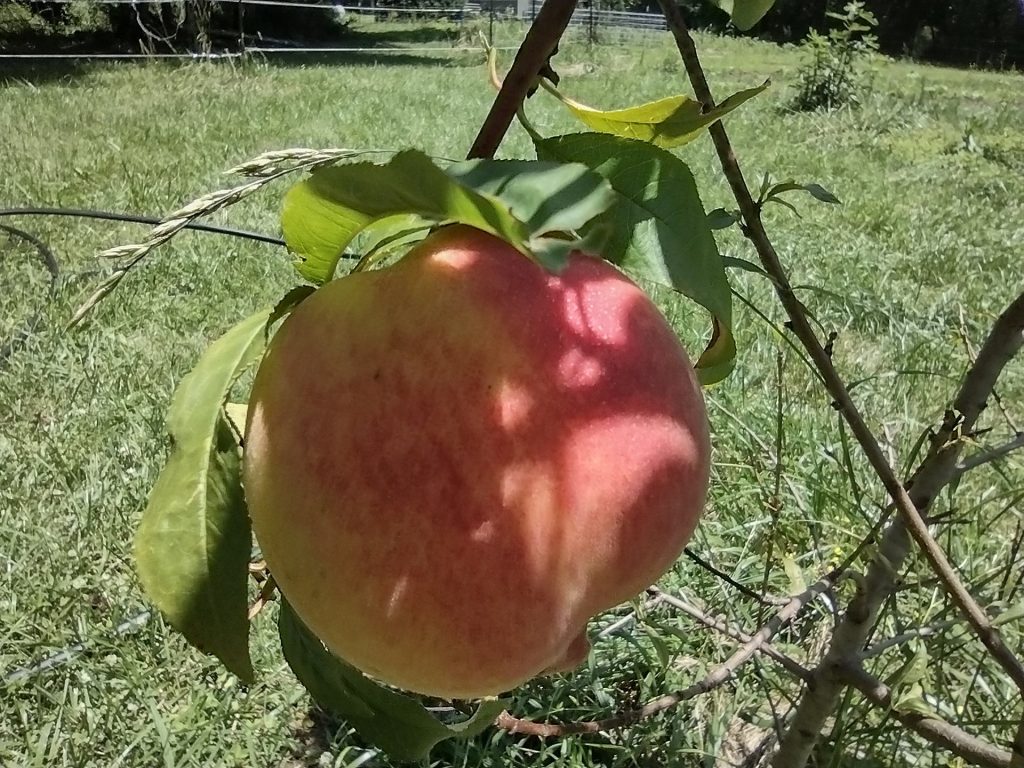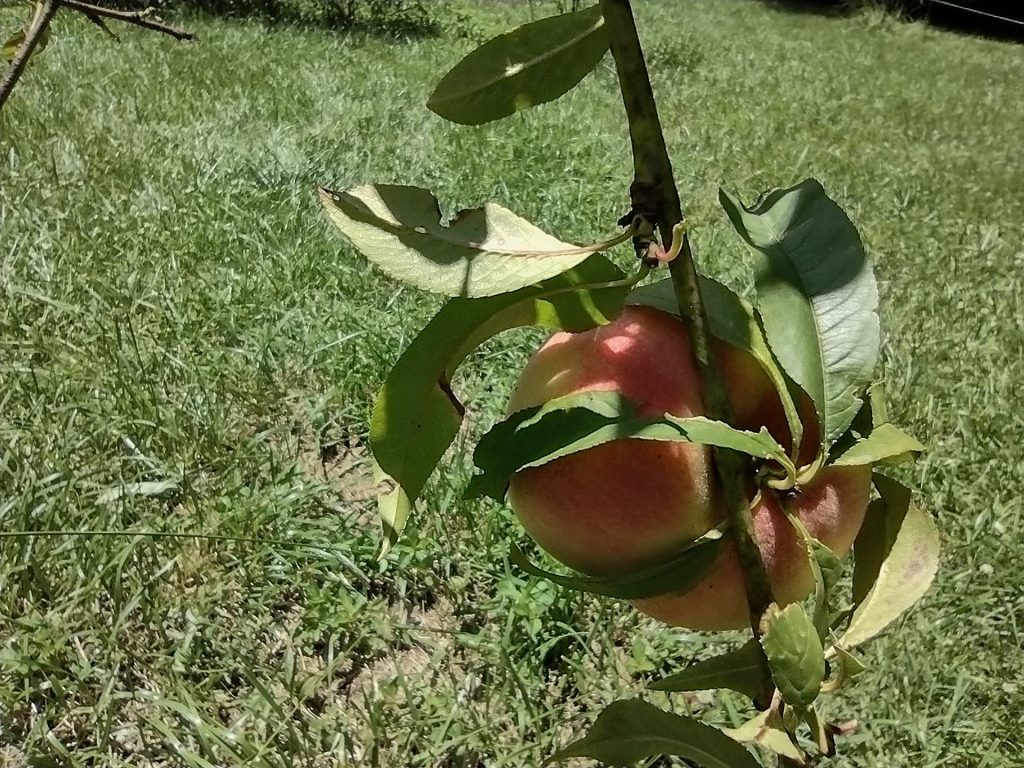 The fruit and nut trees are growing quickly while we are starting to pick blackberries. The blueberries will come later. The plants went in the ground this winter, so we will only get a few this year.