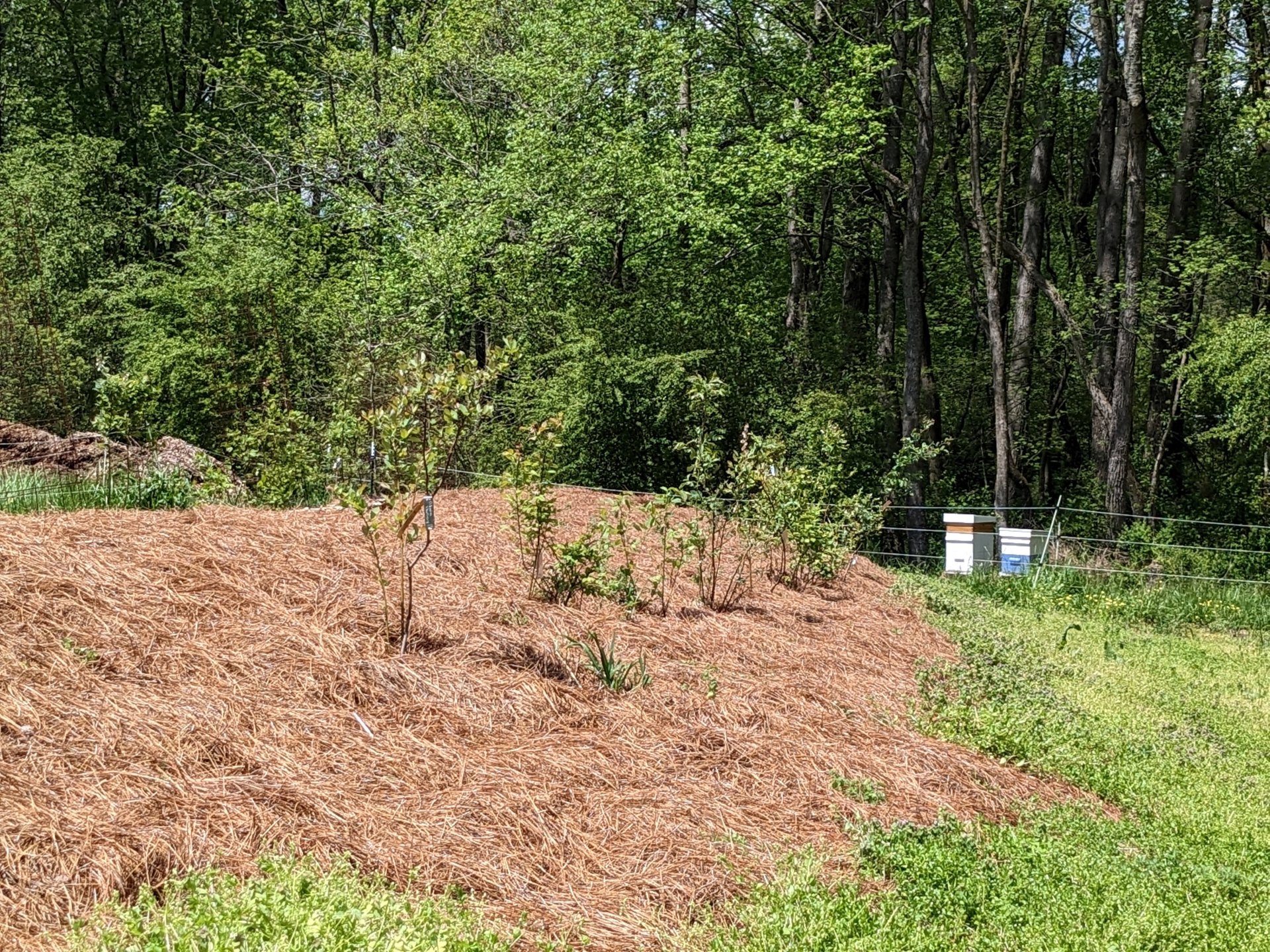 The last few weeks have brought us rain every week. We had hoped to start planting this week, but it was just to wet to prep the beds for the winter squash, pollinators and summer cover crops. Instead we worked on planting olive trees and a Yaupon holly tree. We also trimmed the grass in the blackberry beds and put down mulch in part of the blackberry beds. We also started putting mulch around the mulberry trees and a few of the elderberry bushes in the food forest area.
We planted comfrey around the trees and bushes in the food forest area as we put the woodchip mulch down. It will take several work days to put all the mulch down and plant comfrey, but we are off to good start.
The garlic is putting out scapes. Those are great for cooking. The taste is similar to a green onion.
The bees are staying busy. We hope to have our first harvest of honey in June.