Come join us for our first Homestead Experience event!
Sept 23th-24th, 2022
So you are a new homesteader or thinking about starting a homestead? Come join us and live the homestead experience on our farm! Get a tour of our farm (started 1 year ago) and get ideas for your homestead adventure.
The cost is $75 – includes breakfast and lunch. Onsite camping available
Learn the following skills (by instruction and doing)
– how to layout your orchard, including locating your pollinator garden
– how to plant elderberries and figs
– how to install a 3d anti-deer fence
– how to setup and install drip irrigation and tree rings
Event Schedule
Friday – Feb 18th, 2022
3:00-5:00 Check in for anyone camping at the farm
Saturday – Feb 19th, 2022
8:00-8:30 – Breakfast and Welcome – Definitely a Bojangles Biscuits morning
8:30-12:00 – Planting Blueberries and Figs
12:00-1:00 – Lunch
1:00-2:00 – Install 3D Anti Deer Fence
2:00-3:00 – Install Drip Irrigation and Tree Rings
3:00-4:00 – Planting Pecan Trees
4:00-5:00 – Wrap Up
Before View
The figs and blueberries are going in here.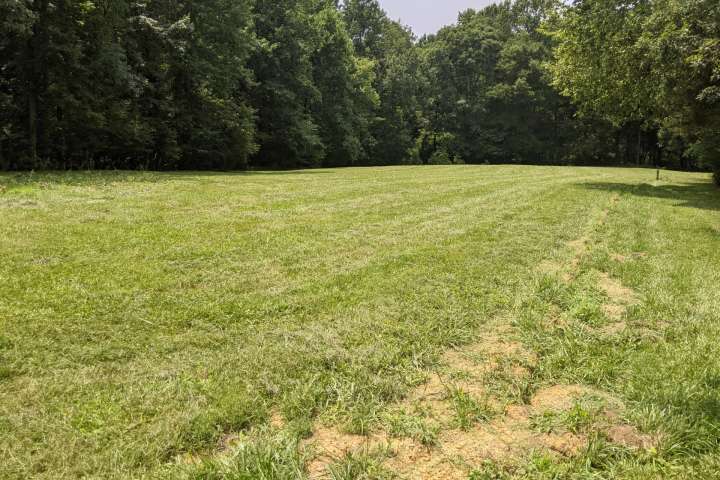 Current Planting Plan